Nassau Web Design has been excellent to work with in every way. After a bad experience with another website developer I was more than a little cautious in spending more of my money in the web world. I am happy to say that Nathan Tucei, owner of Nassau Web Design, has been honest and delivered everything he promised. There are a lot of companies in his business that don't deliver or deliver an inferior product. I have found Nassau Web Design to be excellent in their work and honest in their business dealings. They are on my highly recommended list!





---



It is with great pleasure and enthusiasm that I am writing to endorse Nathan Tucei

During the time I have known Nathan, he has distinguished himself as a conscientious and energetic pioneer in the field of Web design. I have enormous respect for him in his field, and have been pleased to work with him on many occasions with my website. Nathan has instituted many striking programs for my website.

Nathan managed to respond to my requests and questions consistently with respect and attentiveness. The exceptional skill and professionalism Nathan exhibited was impressive.

He will be coming to you with the qualities of a natural leader: genuineness, intelligence, and integrity. He will also bring his innovative skills in program development. Just as importantly, he would come with an enthusiasm for learning your organization, as well as, a talent for designing a website that fits your company's needs. It is exciting to think of the ways in which he might contribute to your website.

I urge you to carefully consider Nathan, who is, quite simply, the most remarkable web design/programmer I have ever met.





---







Thank you Nassau WebDesign for the creation of an excellent product and providing our organization with superior customer service. Nathan has been extremely helpful and patient with all aspects of designing our site and quickly responded to all of our questions and needs. The extra time and assistance has been greatly appreciated and we are very satisfied with our new site. Both personally and professionally I would highly recommend the team at Nassau WebDesign to anyone looking for a professional staff, a dedication to customer needs, and an overall great looking website.







---





I wanted to let you know that I am very happy with the end result. I would say you guys delivered exactly what I wanted. You have been a pleasure to work with and a real professional. Jeff and I very much appreciate your patience as we have dragged this out a little longer than expected.

I will certainly look to you and your team for our design needs (and the many other services you offer) moving forward. I look forward to working with you again in the future.





---







What can I say? Nassau Web Design did everything I could have asked for! Not only did they do exactly what they said they would do, but I could tell that they really cared about me, my business, and doing their best to make me happy, and my business successful. They are very professional in their work, and were always available if I had any questions or concerns. They take pride in what they do and always went above and beyond without trying to cut corners. I would definitely recommend them for anyone just starting a website or one that already exists that needs some TLC. Thanks guys, your the best!!







---



Nassau Web Design created a website that is not only efficiently functional, but graphically intriguing. Every page leaves the user wanting to see more. We at TISRI are beyond impressed and appreciative.

The most important aspects of our site might be what happens behind the scenes. Nassau Web created the page in a user friendly format so that our administration can access the site to provide updates and content changes. Furthermore, and of most business significance, is the marketing abilities of the site structure. Nassau knows how to attract traffic to the site and continually monitor what is working to the best of our business needs. This is what makes Nassau Web Design light years ahead from other web developers! Feel free to personally contact me to elaborate on my experiences with the Nassau Web team.





---



Mary Ellen and I just wanted to thank you and Nathan for the wonderful job you both did in building our Web Page. You were so patient with us and explained all the technical stuff in laymen's terms. You also took the time to listen to our goals and objectives which were reflected in the design of the Web Page. We appreciated how you communicated with us on a regular basis and gave us updates on the progress you were making. You also completed the project in a timely fashion and were great with follow-up as well. You and Nathan were always available to answer our questions and were so personable in all of our communications. We were extremely pleased with the Web Page you created for us and feel that it will be a tremendous marketing boost to our business. The price was very competitive and we feel we received more than our money's worth with the end product. We both would highly recommend anyone looking to build a Web Page consider using the services of Nassau WebDesign. You will not be disappointed!

Feel free to take a look at our Web Page at www.excelprogram.org
---



Nathan

I wanted to tell you guys how pleased I am with the website you guys built for my business. As you know I had several others built before and none of them come close to what Nathan has created. I've had great feedback from everyone who has seen it, and its already generating traffic. With the rankings you guys have already helped me get, I'm very excited about my business this year.

Nathan, your kung-fu is the best, you are fierce!

Thanks again!
---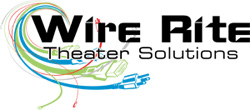 Thank you Nathan at Nassau Web Design for the quality web page that you both provided. I also wanted to thank you both for the quick response each time I needed help. I have already recommended you both to other people in need of a new web site and will continue to.

Keep the good work up guys!