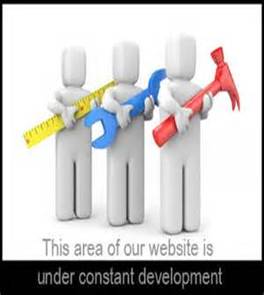 When searching web for a particular topic there will be only two outcomes. You will either find what you are looking for or have to keep looking and looking to get the results you were looking for.. The thing that makes a difference between the two outcomes is their activeness and refreshing look. A website that is not active and refreshing can't make an impression on people and compel them to stick to it. Lack of complete, high quality and latest information and data always creates a bad impression on the mind of Internet users and readers and prevent them from coming to websites that are inactive and stale. Mentioned below are the five ways that are enough for giving a new look and freshness to your websites. These include:
Comparing websites with competitors' websites: If you want to know where your website actually exists. The best way to do so is to go through the website of your business rivals who are getting success with their commercial websites. A comparison between websites will let you know the reality.
Adopting a custom web development strategy: Using a web development methodology that have elements of a proper planning, online research, competitive analysis, cutting edge design, implementation, promotion, optimization, innovation and website maintenance can make a real difference to your new as well as existing website.
Update website everyday: Users desert the website that has nothing for them. Usually, websites are not updated by their owners. That is why they fail to put a positive impression and run out quickly. So, to ensure a smooth and hassle-free traffic to your website, you need to update your websites at a regular interval so that it can keep people active.
Eliminate poor content from website: Another major problem that all websites face is the presence of poor, unsatisfactory and useless content. The best thing you can do to make the website user-friendly is to eliminate the useless content and replace it with the rich content that can catch all eyes and satisfy information searchers.
Taking help from established web development agencies: It is one of the easiest ways to get what you want and expect from your website. As experts know what works, they give you their best guidance and solutions. Yulee, Florida-based Nassau WebDesign is a perfect answer to make a new as well as existing website look attractive, professional, commercial, user-friendly and innovative.